Happy Friday!! This week Tina's Bootcamp had us doing a new-to-me type of strength training called drop sets. Basically, you do 6-8 reps of an exercise using a heavier weight than normal, then switch to a lighter weight and do as many reps as you can at that weight. It's fun and I really like lifting the heavier weights for the reps at the beginning! I'm really enjoying the workouts she has put together for us and I'm sad there are only two weeks of workouts left :(
In addition to Tina's Bootcamp workouts, I have also been trying to run at least 3 days a week to continue to build a solid running base. This week my 'long' run was 6 miles! I felt pretty awesome during the run and I really surprised myself with keeping an average pace of 9:45 (<– fast for me for that distance!) After the run, I had some pain in the bottom, outside of my left foot but the pain seems to have subsided a bit today so I'm hoping a few days off and I'll be good as new!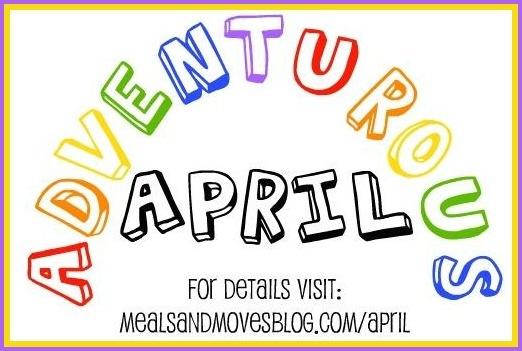 Finally, this week I participated in Janetha's Adventurous April and got up extra early to complete my workout! I usually work out later in the morning because I'm afraid if I work out first thing I'll just be too tired or won't have the energy or I'll be exhausted for the rest of the day afterwards. Well, that is not true! This week I finished my run + strength + stretching before 9am, which is pretty early for me because I usually prefer working out right before lunch. Not the biggest adventure ever- but it was definitely stepping outside of my comfort zone.
Enjoy your weekend :D
How do you encourage yourself to step outside of your comfort zone and try something new? I'm pretty bad at this, even though I usually enjoy the results when I actually do it. :)